Bob Barker became a household name while hosting the show "The Price Is Right," and he remains a popular figure, even after retiring. The TV icon turns 99 on December 12, 2022, and he celebrated his birthday with his beloved partner of nearly four decades.Every year, Barker's brother and his wife take him out to dinner for his birthday. He usually gets to pick the restaurant, and his brother pays for dinner. Barker enjoys these intimate evenings with his family and his partner.Barker and his "wonderful lady," Nancy Burnet, met back in 1983, and they initially bonded over their shared interest in animal rights activism.After a while, they started dating, and they decided to found the animal sanctuary DonkeyLand.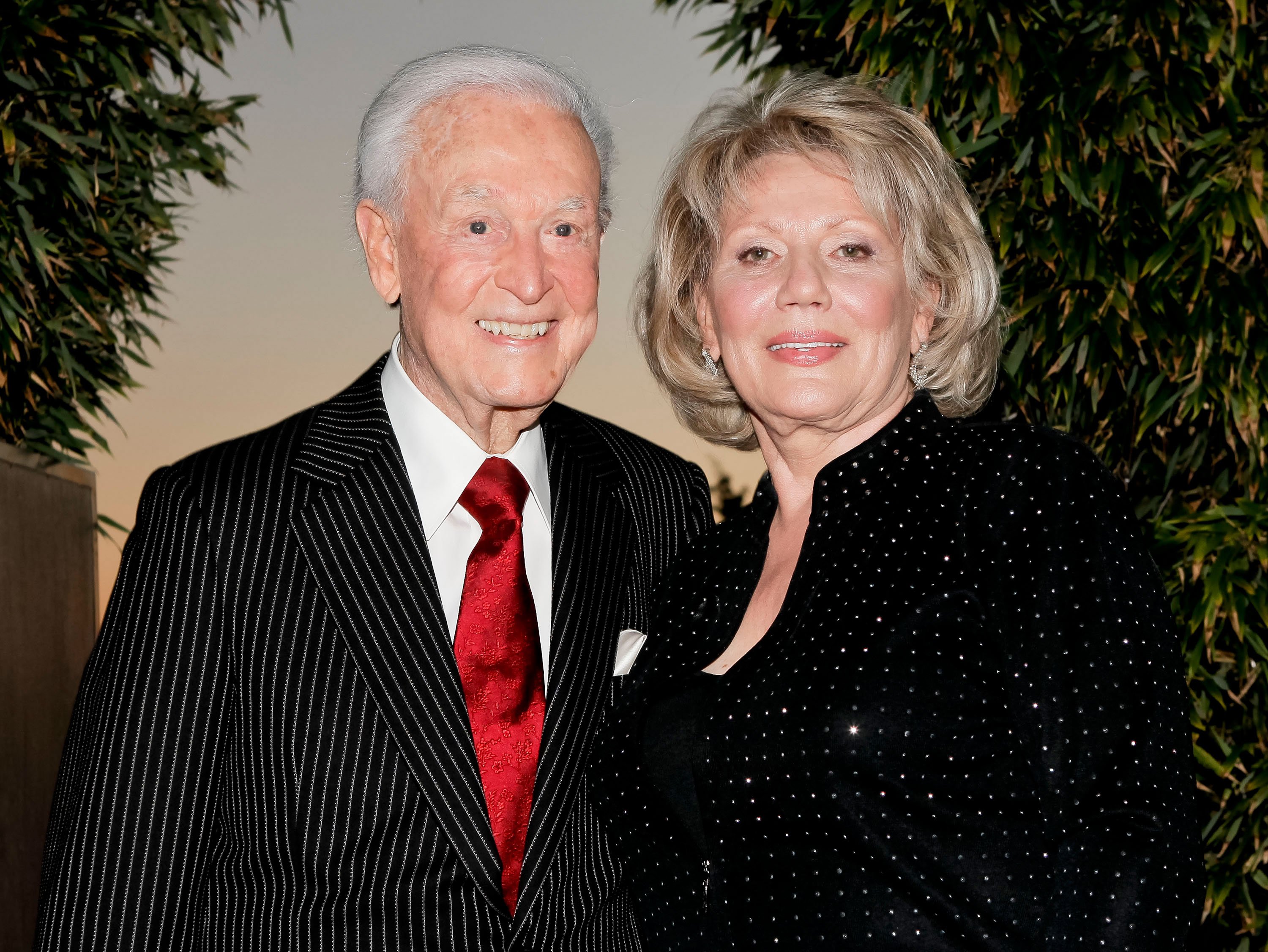 Bob Barker and Nancy Burnet attend the Animal Defenders International gala on October 13, 2012 in Hollywood, California | Source: Getty Images
Barker's Blossoming Life after Turning 90
The television host has been enjoying his life off-screen for a few years now. His "lady" commented that he has been staying healthy and fit despite the onset of time. She mentioned that he's happy and he is keeping busy.
Before Barker met his current partner, he was happily married to Dorothy Jo Gideon.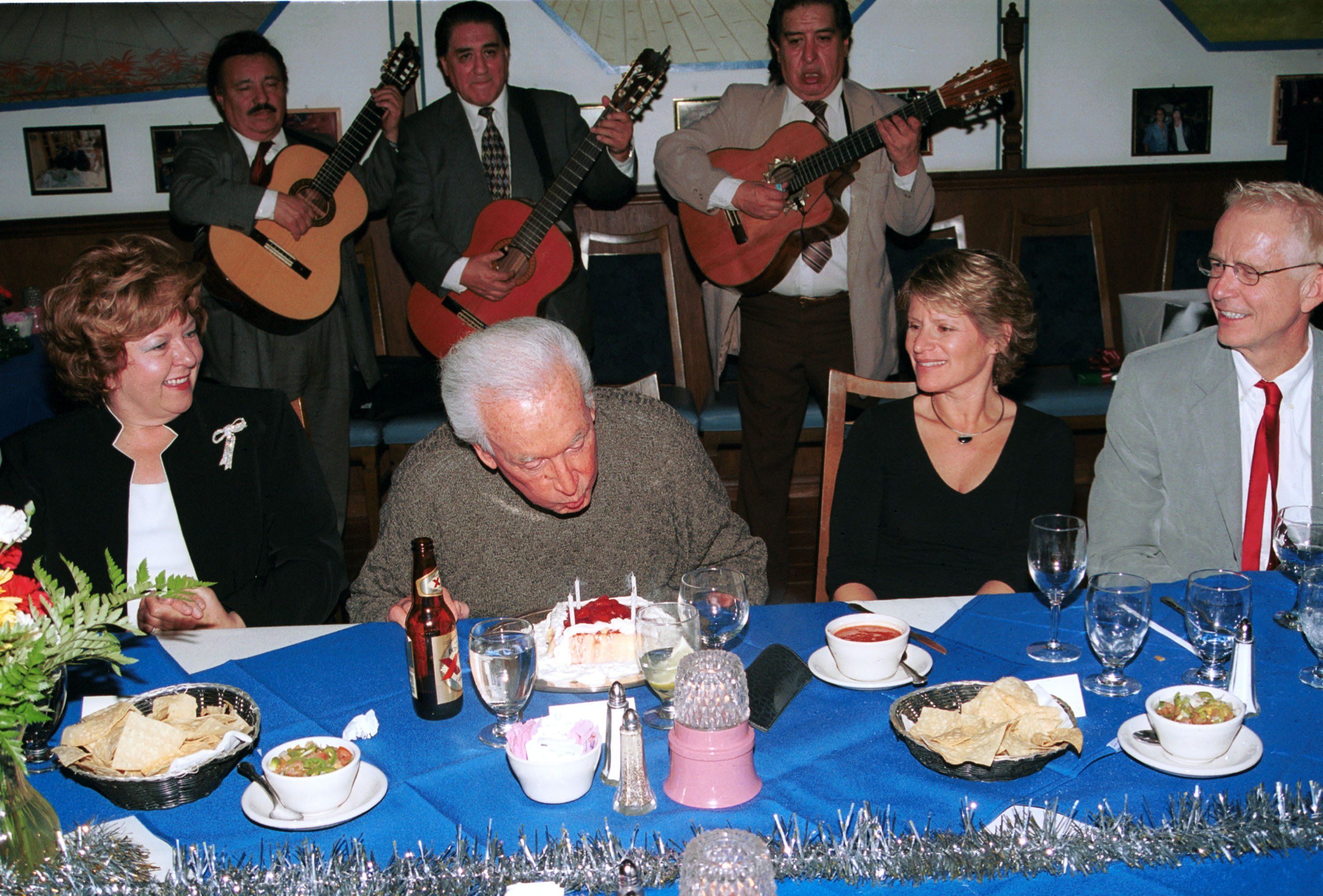 Bob Barker during his 79th birthday party at Antonios restaurant December 13, 2002 in West Hollywood, California | Source: Getty Images
Barker's girlfriend mentioned he is happy, "engaged," and doing very well for his age, and although he can be forgetful, he is "very healthy," "very sturdy," and "strong." He keeps his mind sharp by reading about world and American history.
However, Barker has had some serious health scares over the years. He has suffered a blocked carotid artery, skin cancer, and a stroke. He also had prostate surgery, and after a bad fall, he injured his knee and needed stitches.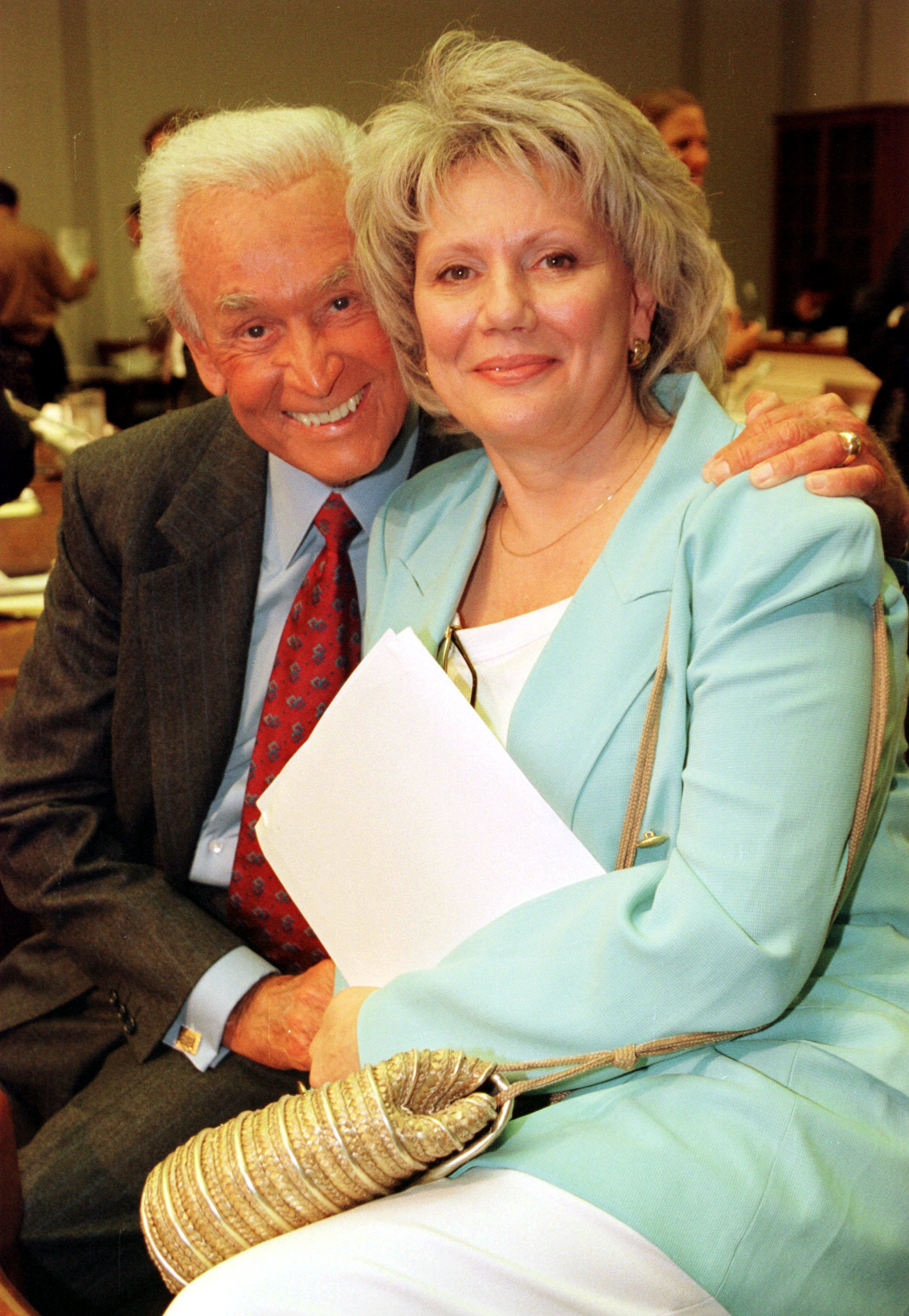 Bob Barker with Nancy Burnet after a hearing on the "Captive Elephant Accident Prevention Act of 1999" on Capitol Hill, June 13, 2000 in Washington | Source: Getty Images
Luckily, he had his lovely girlfriend with him through all the tough times. The TV host fervently advocates for the wonders of a healthy, plant-based diet, and he said the secret to his longevity is being vegetarian and staying active.
Barker Still Brings Flowers to Late Wife's Grave
Before Barker met his current partner, he was happily married to Dorothy Jo Gideon. Sadly, she passed away, and he never thought he would find someone else to love. He commented on losing his wife:
"I never had any inclination to remarry. She was my wife."
Although, when he met Burnet, everything changed, and he fell in love once more. He never remarried, but the two have been together for a long time, and they couldn't be happier, although Barker still remembers his late wife fondly.
The TV host has been seen visiting his late wife's grave on occasion. He took a little time out of his day to clean the headstone and placed a large bouquet of daisies on the grave. He also took a minute to sit down and presumably reflect on their time together.
Gideon died in 1981 at the age of 57. She had been diagnosed with lung cancer, and sadly, the disease took her life. Luckily, Burnet came along, and she and Barker have put in a lot of effort to advocate for animal rights, and they've stood by each other since the start.